It's Monday! What Are You Reading? From Picture Books to YA!
These memes were started by Teach Mentor Texts and Book Journeys, to inspire readers to share books they have read and will be reading. I have found many of my current reads by following bloggers participating in It's Monday! What are you reading? Be sure to check out their sites for more information on what they are reading, and learn how to participate.

Last Week's Favorites

:
Title: The Fault in Our Stars
Author: John Green
Review:
LOVE! That pretty much sums up everything I have to say about this story. Everything about this story screams love (and tears...lots of them). In usual John Green fashion, the characters are thoughtful, intelligent and painfully inspiring. Okay? Okay.

Title: The Raven Boys
Author: Maggie Stiefvater
Review: This is the first book I have ever listen to as an audiobook, and overall I was pleased. However, as I am sitting here trying to think of an appropriate review, I am struggling. I think this is more in the fact that I I found myself occupied with other thoughts, as I was listening, so I missed a lot of the heartfelt moments I used when writing a review. I am excited to read Dream Thieves, despite not having a lot to say about The Raven Boys, but will make sure I read the book and not listen to it as an audio book.
Review:
I have read many great books this year, but this is the first book where I wished I could give it more than five stars. Vince Vawter says this book is "more memoir than fiction". I still have chills thinking about the challenges the main character was faced to overcome, all because of a stutter. The choice of words Vince Vawter used, within this story, gives me hope for the world around us.
Title: Mustache Baby
Author: Bridget Heos
Illustrator: Joy Ang
Review:

The Shouldis children give this book 5 out of 5 stars, overwhelmingly. A baby is born with a mustache...it could be used for good, but it could be used for evil. The illustrations make this book enjoyable for children and adults. I highly recommend reading this to students grades K-12.

Title: Crankee Doodle
Author: Tom Angleberger
Illustrator: CeCe Bell
Review: Yankee Doodle is very crankee! He doesn't want to ride to town, he doesn't want to stick a feather in his cap, and for the life of him he can't figure out why he would he want to call it macaroni. The conversation that takes place between the pony and crankee doodle had my children in tears. I must say, this is a very fun read aloud!

Title: A Big Guy Took My Ball!
Author: Mo Willems
Review: Elephant and Piggie did not disappoint! Dare I say it, but this may be my favorite Elephant and Piggie book. Someone took Piggie's ball, and Elephant tries to help retrieve the lost object. However, a REALLY big guy, really did take Piggie's ball, and Elephant is not sure if he can help Piggie. This would be a great story to read with This is Not My Hat.
Title: Fake Mustache
Author: Tom Angleberger
Review: Hilarious! Who knew a fake mustache could be the cause of so much laughter?! I really enjoyed Tom Angleberger's word choice, and almost dry sense of humor throughout this book. Add this to your beginning of the year, read aloud list!
Title: Hound Dog True (audio book version)
Author: Linda Urban
Review: I must have found my focus for audio books, because unlike Raven Boys, I LOVED this story! This story came at a perfect time in my life, as I am starting Teachers Write this week. Mattie's notebook meant the world to her, and helped her through a tough transition. It was where she recorded what she thought was important to her, even though others might not have found it important. This would make a great read aloud for introducing writer's notebooks!
Reading Plans for this Week:
I realize that most of these books are left over from last week. I had really high expectations for myself, despite knowing I would be attending All Write 2013. I'm hoping to finish them this week, but we will be moving, so these books may be staying down here for a couple of weeks.
Title: The Runaway King
Author: Jennifer A. Nielsen
Title: What Came From the Stars
Author: Gary D. Schmidt
Title: Beholding Bee
Author: Kimberly Newton Fusco
Title: Once (Audio Book)
Author: Morris Gleitzman
Special Note: The audio version of this book is free through SYNC until June 26.
Title: Lessons From A Dead Girl
Author: Jo Knowles
Title: Contaminated
Author: Em Garner
Title: The Favorite Daughter
Author: Allen Say
Title: The Story of Fish and Snail
Author: Deborah Freedman
Title: Courage of the Blue Boy
Author: Robert Neubecker
Title: A Little Book of Sloth
Author: Lucy Cooke
Title: Ian's Walk: A Story About Autism
Author: Laurie Lears
Illustrator: Karen Ritz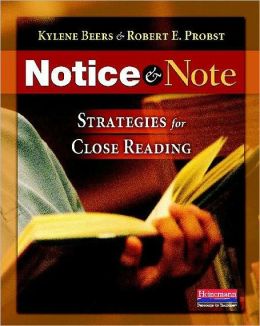 Title: Notice and Note: Strategies for Close Reading
Authors: Kylene Beers and Robert Probst